Alternative
Medical Financing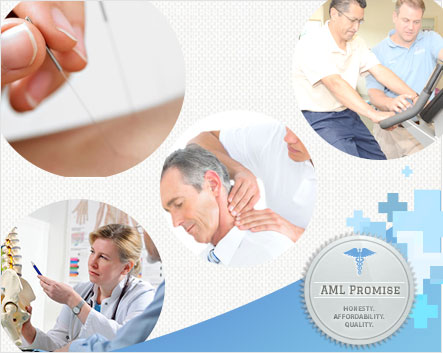 Having a chronic illness or mental disorder can be frustrating. You have followed your doctor's orders, taken the prescribed medications, or underwent painful procedures to treat your illness or pain but are still plagued with discomfort and inconsistent results. Alternative medical services and treatments have offered relief for some patients. If you'd like to try complementary and alternative medicine or CAM and it isn't covered by your insurance plan, apply for a personal loan to get your alternative treatment funded.
Begin trying different medical care opportunities to reclaim your health with help from an unsecured medical loan.
For some patients, unconventional medical services are not covered under their health insurance, forcing them to pay out of pocket. A complementary and alternative medicine loan provides financing for chiropractic care, acupuncture services, physical therapy, and holistic medical treatments. These elective treatments have offered relief to many patients. If they can provide you comfort, then alternative medical options are worth a try. A chiropractor manually re-adjusts or manipulates the spine offering a soothing effect from whiplash, low back pain, neck pain, and other spinal problems. Acupuncture has been known to offer similar results. In addition to back pain relief, the tiny needles inserted into acupuncture points are suggested to treat nausea and fatigue in cancer patients after chemotherapy, chronic migraines, persistent back pain, carpal tunnel syndrome, and sometimes depression and anxiety. If you're not sure about popping joints or are scared of needles, there are other holistic medicines and treatments which can be financed with a personal loan.
Look outside the box to find your cure with financial assistance from an alternative medicine loan.