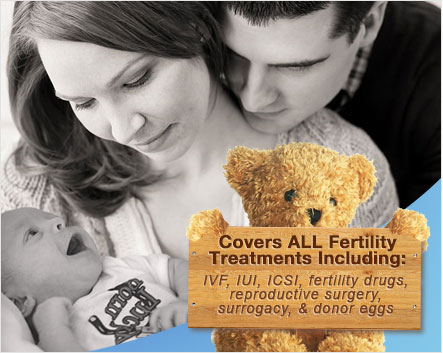 Have you decided the best way to grow your family is with in vitro fertilization treatment? Maybe you or your partner is unable to conceive a child and you would like to try all available options before deciding on adoption. Whatever the reason, the cost of undergoing IVF treatments can be upwards of $20,000. If you, like millions of Americans, don't have an insurance plan that covers these costs, an IVF loan offers fast financing to pay for any fertility medical treatment and all related expenses. IVF financing at American Medical Loans covers all types of fertility treatments, including: IVF, IUI, ICSI, fertility drugs, reproductive surgery, surrogacy, and donor eggs.
If you or your spouse is having difficulty becoming pregnant, an IVF loan at American Medical Loans can help pay for your IVF expenses.
Although utilizing IVF to have a child may seem like an expensive and timely medical procedure, IVF financing allows you to spread the cost out over several years. If you're ready to try IVF now, then your decision has been made. The simple online application gets you access to IVF financing so you can begin your life's next chapter. Check your rate today without impacting your credit score.